TRIDA FOUNDATION
TRIDA Foundation is a non-profit organization initiated by cellist Maya Fridman to establish a platform that can serve humanitarian causes worldwide by generating awareness and funds through benefit music events.
Read more
Latest news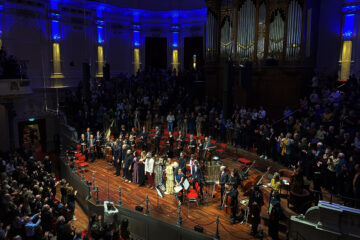 The first Benefit Concert sponsored by the TRIDA Foundation took place on 24 February 2023, one year after Russia's invasion of Ukraine. The concert was organised in cooperation with the…
Read More
Upcoming events
Making benefit events more sustainable.
The role of TRIDA Foundation is to facilitate the programming of musical benefit events. We aim to encourage more artists and venues to participate in benefit concerts by making it financially feasible.
Read more
Help us help people in need, all around the world.
You can contribute to the goals of the TRIDA Foundation by making a direct donation, either a one-time donation or monthly/yearly, or by becoming a partner.
Donate